Art and Architecture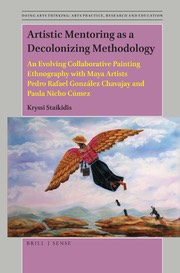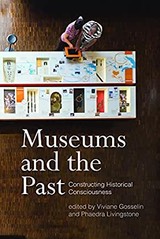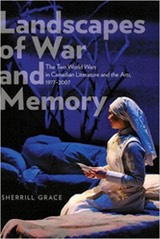 Titles in brown link to the Amazon.ca Look Inside feature. To view the sample index, select the image of the book cover on the Amazon page, choose the Print Book tab, and then navigate to the index.
Staikidis, Kryssi. 2020. Artistic Mentoring as a Decolonizing Methodology: An Evolving 18-year Collaborative Painting Ethnography with Maya Artists. Brill Sense.

Skidmore, Colleen. 2017. Searching for Mary Schäffer: Women Wilderness Photography. University of Alberta Press.
Gosselin, Viviane, and Phaedra Livingstone, eds. 2016. Museums and the Past: Constructing Historical Consciousness. UBC Press.
Kelly, Christine, and Michael Orsini, eds. 2016. Mobilizing Metaphor: Art, Culture, and Disability Activism in Canada. UBC Press.
Brownstone, Arni. 2015. War Paintings of the Tsuu T'ina Nation. University of Alberta Press and University of Nebraska Press.
Messbarger, Roberta, Christopher M.S. Johns, and Philip Gavitt, eds. 2015. Benedict XIV and the Enlightenment: Art, Science, and Spirituality. University of Toronto Press.
Grace, Sherrill. 2014. Landscapes of War and Memory: The Two World Wars in Canadian Literature and the Arts, 1977–2007. University of Alberta Press.
Ross, Jane. 2013. Alberta's Government House: A Vice-Regal Residence. Government of Alberta.
Fleming, John A., and Michael J. Rowan. 2012. Canadian Folk Art to 1950. University of Alberta Press and the Canadian Museum of Civilization. 
Vollmer, John E., and Jacqueline Simcox. 2010. Emblems of Empire: Selections from the Mactaggart Art Collection. University of Alberta Press. 
Lee, Molly, and Greg Reinhardt. 2003. Eskimo Architecture: Dwelling and Structure in the Early Historic Period. University of Alaska Press.